A-Frames are a durable, standing sign board that can serve as a menu, an alert for a special promotional offer, or it can help your customers find your location.
The reason why they are called "A-Frames" is because when the signage is opened, from the side it looks like a capital "A." (They are also called a-board sidewalk signs and sandwich board signs.)
We offer full personalization of A Frame Signs, including your business branding and any necessary custom information.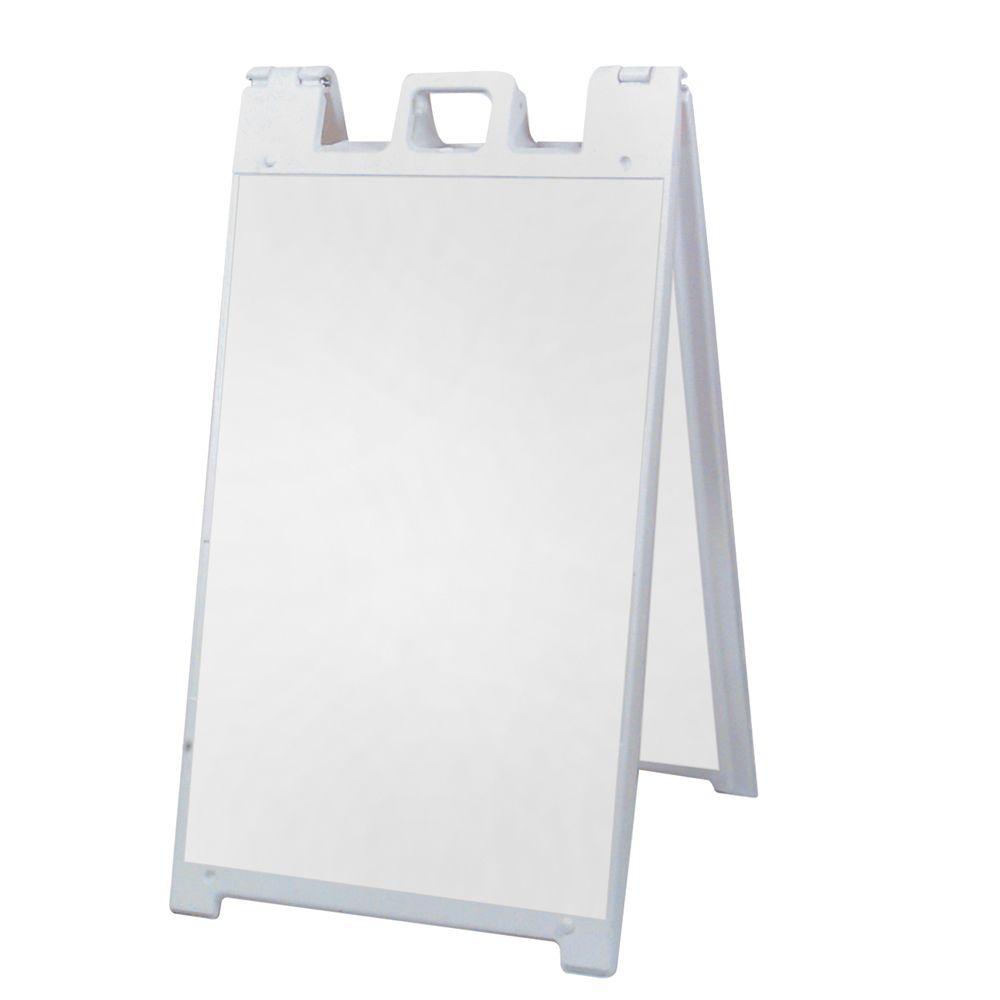 Whether you need additional signage for social distancing, directional signage for garage parking or open houses, temporarily closed signs or now open signage, custom A-Frames are an affordable way to advertise your business or event.
This large signage is easy to transport, waterproof and weather-resistant. The durable thick frame allows them to be placed both indoors and outdoors in any conditions except extreme weather. Draw traffic to your place of business with portable outdoor sidewalk signs!
Order A-Frames to display important messages in high foot traffic areas!
Have a design ready or need us to make you one?