Design, Print, Promote
From an idea in your head, to vivid imagery on screen, to dynamic vibrancy right on your boat.
Advertise Your Business
Boat wraps prove to be an effective money-saving alternative to paint. If you are interested in an exciting graphic for your marine vessel, check out our online collection of our popular vinyl wraps. For more detailed information on boat graphics, one of our vinyl wraps is also featured in this in-depth article that talks all about vinyl wraps for boats.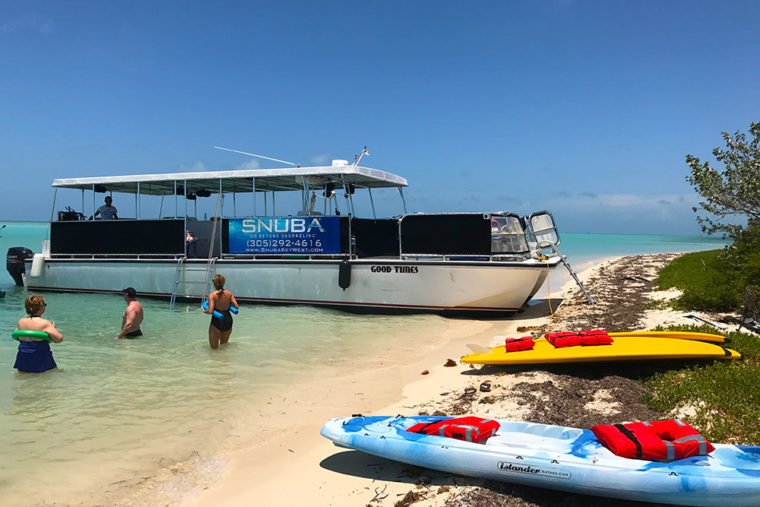 Miami Beach Businesses on Water
South Beach is one of the largest tourism locations in the United States, but the locals are on the beach every day. From commercial boat tours, to weekend yacht parties, to even casual sailing—personalizing your boat with vinyl wraps is a cheaper alternative to using paint, and the possibilities are endless!
Branding commercial vessels is easy, use our designers for an on-brand design or just send us your own! Within a week your boat can have your name, website, contact info, and more information for all spectators and beach-goers to see!
Commercial Boat Tours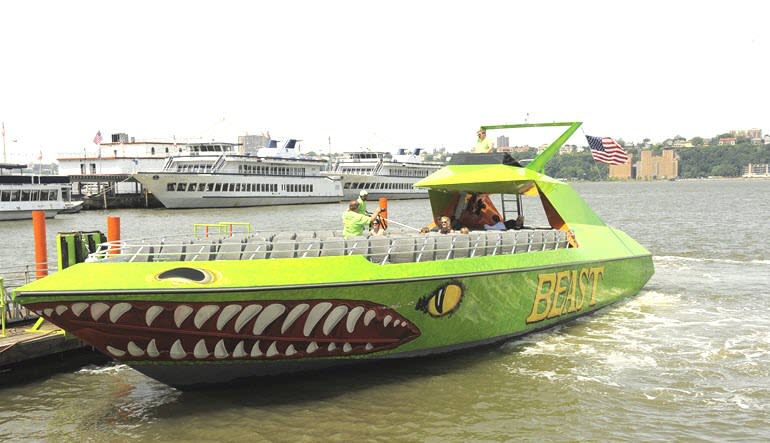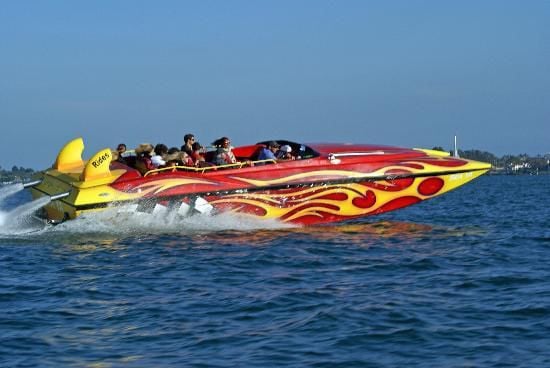 Why brand your commercial boat? While visitors are using your service, chances are that others will be able to see it from afar. To them, it could be yet another plain white boat in the distance. Unless you wrap it with your brand's colors, the name of your boat tour service, with your phone number nice and big for those faraway spectators. Now if anyone sees your service from afar, they will be able to save YOUR contact information as soon as they see YOUR boat.
Don't Expect Them to Remember You
This is different than simply telling people what you do. When you rely on peoples' memory, you'll find that it isn't as reliable as just taking a photo of your branded boat. Perhaps they will only remember that you offer boat tours at night, so they will look up nighttime boat tours on Google and find all of your competitors before they ever find you again.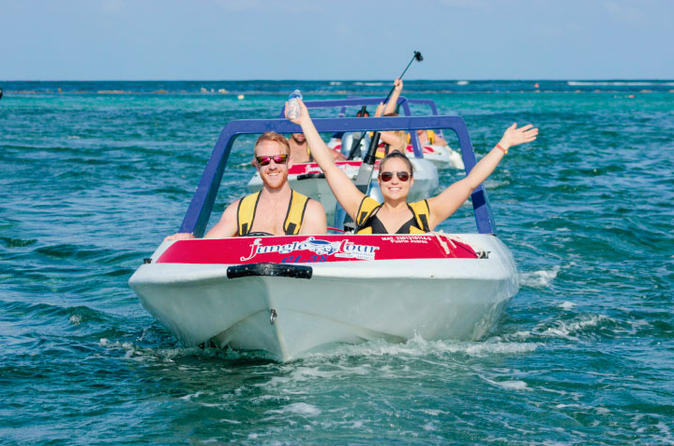 Make Your Boat Picture-Worthy
Not only that, but if tourists love your service, then they will love taking photos! And photos with happy customers are the best reviews to have floating around, especially because future tourists will find the images and look to the boat's branding for their own vacations.
Cruise Ship Branding
Large format printing also applies to cruise ship branding! Temporary banners, wraps, and graphics can be placed on just about anywhere—and we also offer more permanent branding solutions! Learn all about our services for cruise ships.
Businesses on Boats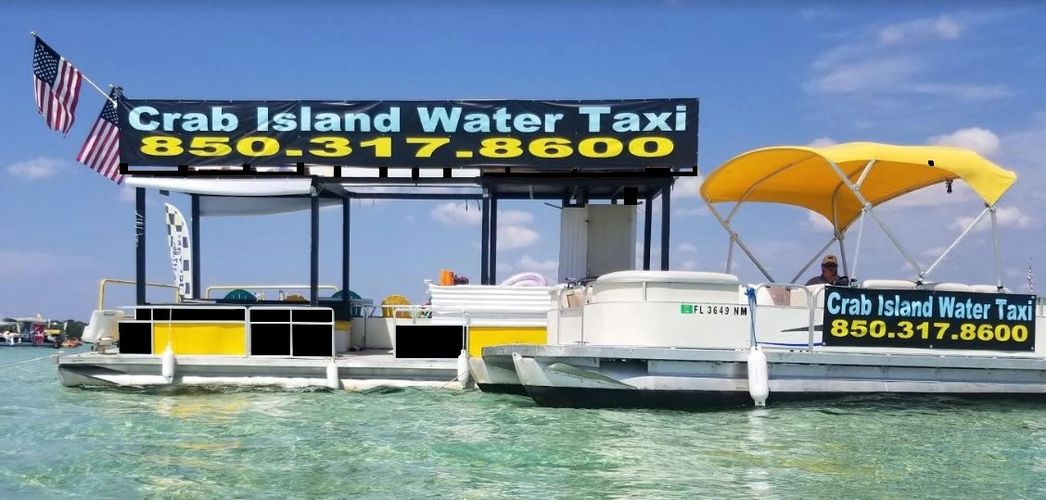 Restaurant on a Boat
You've taken the time to create your restaurant, now you've done the unthinkable and brought your business directly to beachgoers when they're in the water. You've successfully eliminated most of your competition and thankfully, Miami's beaches aren't filled with businesses so you're operating in an untouched market. How do you become so memorable (and often more importantly, cool enough) that people will want to tell their friends about you and bring you more exposure and new customers? You could try what everyone is doing — print your name and number on a banner and stick it on your boat — or we can create a brilliant graphic that safely adheres to your boat and lasts for years to come. The former is cheaper, but the latter is definitely more cost-effective. In the long run, your marine vessel graphics will attract more people than the standard sign. See examples of brilliant vinyl wrap graphics here!
Bar on a Boat
It's becoming increasingly more popular for those hanging out in the sandbar to want a floating bar to drift by them and give them a drink. If you're already taking advantage of the trend and you have your business on floaties, branding your vessel is a no-brainer. Simply putting your name on your floating restaurant or bar is enough for those in very close proximity to already know you're 1. Not a typical boat, but a restaurant, and 2. Easily found on the internet. And thus the leads you wish to generate are done automatically for you, simply because you have a custom wrap. As vehicle and vessel wrapping becomes more popularized, it's important to distinguish what services you provide so that you're not mistaken for a boat tour or party boat.
Weekend Yacht Parties
Have you ever attended a #Miami Boat Party? Miami Beach has tons of fun activities on the water, but when someone brings tequila it becomes a South Beach Party Boat! Venues can benefit from all of the above for marketing and branding purposes, but what if you're using your personal boat to have some crazy fun? Sure, businesses can market their brand with vehicle wraps, but how could a party boat benefit from wrapping?
#PartyBoatMiami
If you can fit up to 100 party people on your boat, then it's very likely that those party people must pay a nominal fee to be a part of the excitement. Reinvesting those funds back into your boat is not only wise, but it can be fun! You may not have a brand name or colors, but you'd still love a design that pops while out on the water! Thankfully, boat wrapping has not become bandwagon popular, so no matter how you personalize your vessel, it will always look cooler than everyone else's plain boring white boats.
Photography on Vinyl Wraps
We add photography to our vehicle wraps all the time! One way to distinguish your boat of fun from a boat of business is to use vibrant photography. Pictures of people dancing, smiling, and drinking is a clear indication that your boat isn't offering a tour around Miami, but it IS the fun of Miami. When it comes to our wraps, there is no limit! Add hashtags, funny sayings, or just a phone number! We are always happy to help, but our favorite projects are the ones where our clients can't wait to make us laugh with their ideas.
Personalizing, Just Because
If you own a boat that you want to personalize just because! Then we can happily wrap your single boat for you as well! Here are some examples of boats we have wrapped for their quirky owners:
Excited to get into wrapping? Check out some past wraps or contact us now!
---
Written by Victoria Zade
Victoria is a writer, SEO analyst, consultant, and designer who transforms businesses through graphic storytelling to business owners, artists, professionals, and visionaries. • www.vzade.com
Schedule a private call to discuss how Victoria's strategy, graphic design, and copywriting will transform your organization.