Vinyl Wraps for ANY Surface!
Learn the terms!
Know what you're asking for!
This Vinyl Wrap Guide can be used as ideas for the next big change to your vehicle, as inspiration for a gift for a loved one, or as a guidebook to your next marketing campaign.
…
Fantasea Media is located at 12255 SW 128 St., Unit 406, Miami, FL 33186.
Call 786 250 3544 for all your business inquiries.
…
Table of Contents
Specialty Wraps
Car Wraps
Truck Wraps
Fleet Wraps
Van/Bus Wraps
Boat Registration Decals
SUV Wraps
Partial Wraps & Die-Cut Decals
Reflective Wraps
Wraps for Schools/Universities
Wraps for Your Home
Marine Wraps
…
Specialty Wraps
Measurements are required for accurate pricing.
Wraps are an easy and effective way to design full-scale events or create a unique storefront!
If you are seeking a specialty wrap, call us for details or bring the item you want wrapped straight to our shop!
(Our installers can also wrap at your location if necessary.)
No appointment required, but it's nice if you call ahead
🙂
…
Car Wraps
Use wraps to advertise your business, showcase artwork or designs, or simply change the color of your car!
…
Truck Wraps
Graphic wraps can completely transform your truck!
Wrap yours for business or for pleasure.
…
Fleet Wraps
Wrap any type of vehicle to advertise your business while your workers, employees, or delivery drivers are on-the-go!
…
Van/Bus Wraps
Fantasea Media specializes in large format printing!
No vehicle is too big for our facility.
…
All vessels registered and titled in Florida must display three types of identification: Florida registration number, hull identification number (HIN), and registration decal.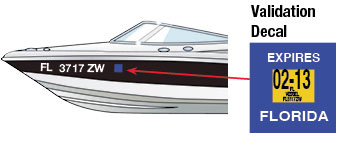 You can get decals for any of the following:

Commercial Vehicle Numbers
Marine Registration Numbers
License Numbers
USDOT Numbers
CDL License Numbers
State License Numbers
Carrier Registration Numbers
Jet Ski Number/Letter Decals
Reflective Number Decals
Carbon Fiber Decals

Don't see what you need? Call us directly, we will get it done for you!
…
Sport Utility Vehicle Wraps
Before you say it, yes, most Jeeps are SUVs.
…
Partial Wraps & Die-Cut Decals
Don't want to change the entire color of your vehicle?
Want to use a small section of the car to advertise your business?
Or do you just want a bit of customization?
Then decals are the way to go.
Partial Wraps Guide:
…
Reflective Wraps have brilliant graphics by day and reflect light by night!
…
Not sure what kind of signage your school could use?
We can visit your school, college, and university with ideas and inspiration!
…
You don't need to break your wallet with custom paint or tile!
Wraps are an easy way to transform your living space.
You can also wrap:

Kitchen Tile
Countertops
Front Door
Walls
Floors
Garage Doors
Children's Bedrooms

Don't see what you need? Call us directly, we will wrap it for you!
(Exact measurements required for price quotes.)
…
We wrap large marine vessels and fleet graphics.
For both business and pleasure!
You can also wrap:

Boat Wraps
Personal Kayaks
Commercial Kayak Businesses
Jet Skis
Luxury Yachts
Speedboat Wraps
Cruise Ship Wraps

Don't see what you need? Call us directly, we will wrap it for you!
(For boats, the length in feet is required for instant price quotes.)